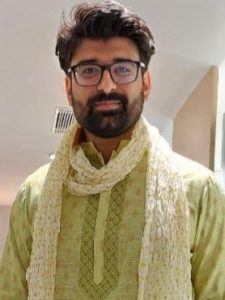 Born in India and brought up in Fayetteville, Arkansas, Prashant Anand earned both his bachelor's and master's degrees from the University of Arkansas where he studied horn with Dr. Timothy Thompson. During his time at the University of Arkansas, he earned his Bachelor of Music in Music Theory focusing his research on Music Cognition with mentor Dr. Elizabeth Margulis. Upon starting his master's degree, Prashant realized his true passion was in horn performance. He refocused his efforts into honing his craft on the horn while earning his Master of Music in Horn Performance. He has additionally studied with Dr. Jeb Wallace, Dr. Randall Faust, Michael Gale, and attended Kendall Betts Horn Camp.
After earning his master's degree, Prashant spent the last year as the resident horn player in the Symphony Orchestra of India in Mumbai. He primarily played principal horn in the SOI's Chamber Orchestra and premiered as a soloist at SOI events. His other duties included playing with the resident wind quartet and teaching horn, music history, and music theory in the SOI academy. Alongside his duties in the SOI, Prashant also did some work in the recording industry of Mumbai. He recorded the horn parts for Pepsi India in their Money Heist Netflix watch party. He also played horn for the musical duo Ajay Atul, for their segment of Global Citizen Live.
Currently, Prashant resides in Raleigh, North Carolina where he continues to teach and prepare for his next projects. He wants to infuse his cultural roots into his horn playing and is interested in developing methods to introduce the horn into the musical traditions of India. He hopes his efforts can help expand the horn repertoire and connect musicians around the world and from different traditions.