An unparalleled opportunity to improve your musicianship
Enrollment is non-competitive and FIRST-COME, FIRST-SERVED in order to enable a participant-to-faculty ratio of 4:1. This ensures that every participant has an unparalleled opportunity to improve their technique and musicianship.
High school students scheduled to graduate in 2021-2025, and who will be at least 14 years old by June 12, 2021, are eligible to apply. Students must also be currently studying horn privately on a regular basis. First-time participants need to fill out an application and make a recording in order to be accepted into the camp. Returning high school students only need to fill out the application.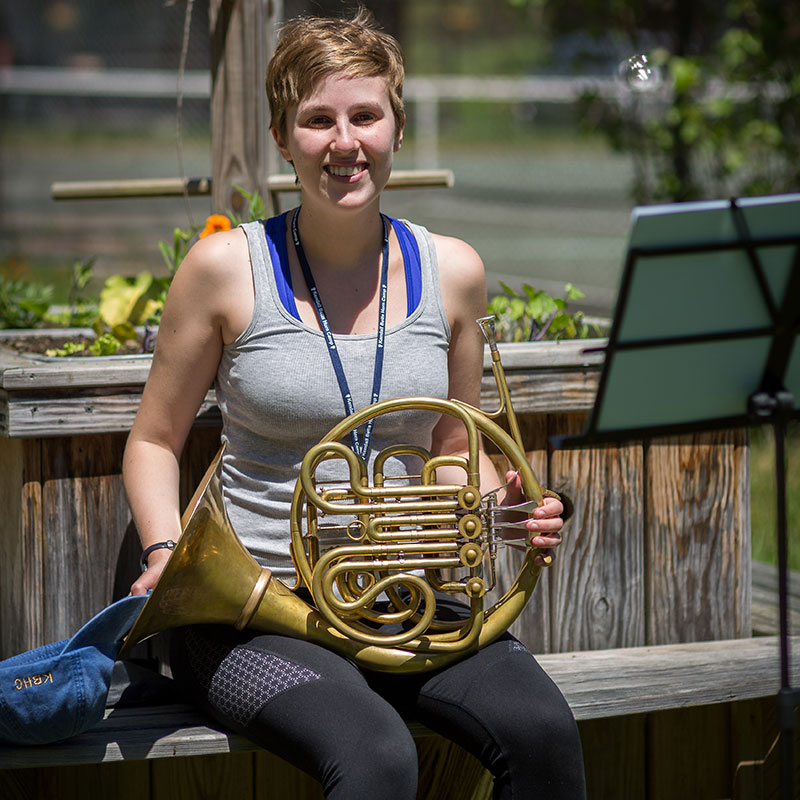 College undergraduate and graduate students majoring in music performance, music education, or any other subject, are eligible to apply.
The immersive experience of KBHC is the ideal space for serious college students. Campers work with renowned faculty in individualized and small group settings, and can delve deeply into orchestral excerpts, fundamentals, and solo work.  Many of our collegiate alumni have gone on to successful careers as performers and educators. College and adult participants are assigned to small study groups of like abilities and interests.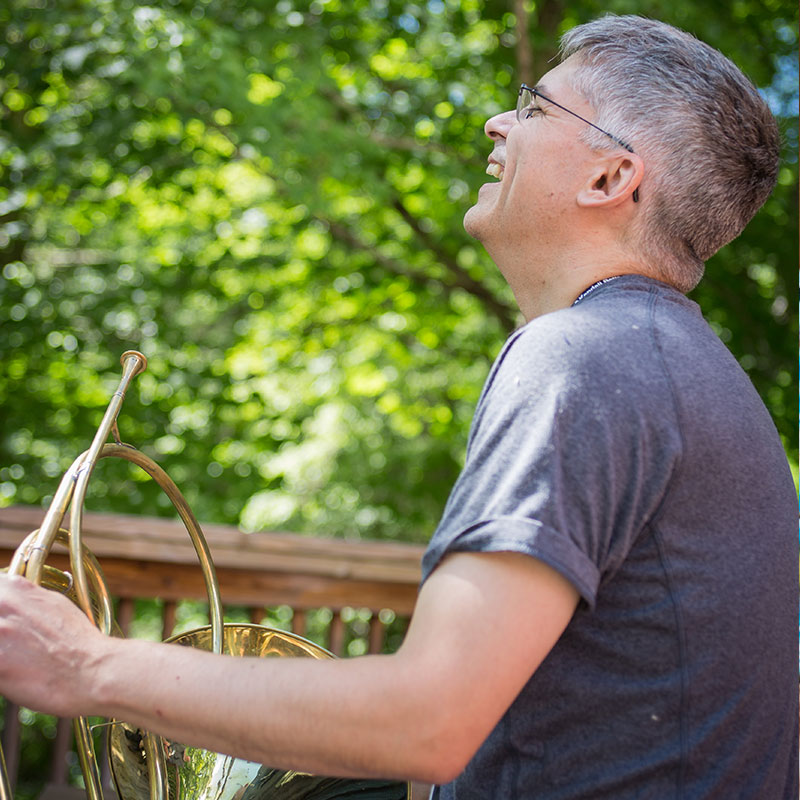 KBHC offers great value to a wide range of adults, including professionals, serious amateurs, and those picking up the horn for the first time in years. Campers are divided into small groups dependent on their level, and you can determine the best use of your time at camp: reinvigorate your already high level of playing, dive deeply into a specific area such as natural horn or solo performance, or work on fundamentals to improve your playing.