History and Philosophy of KBHC
By Kendall Betts (1947-2017)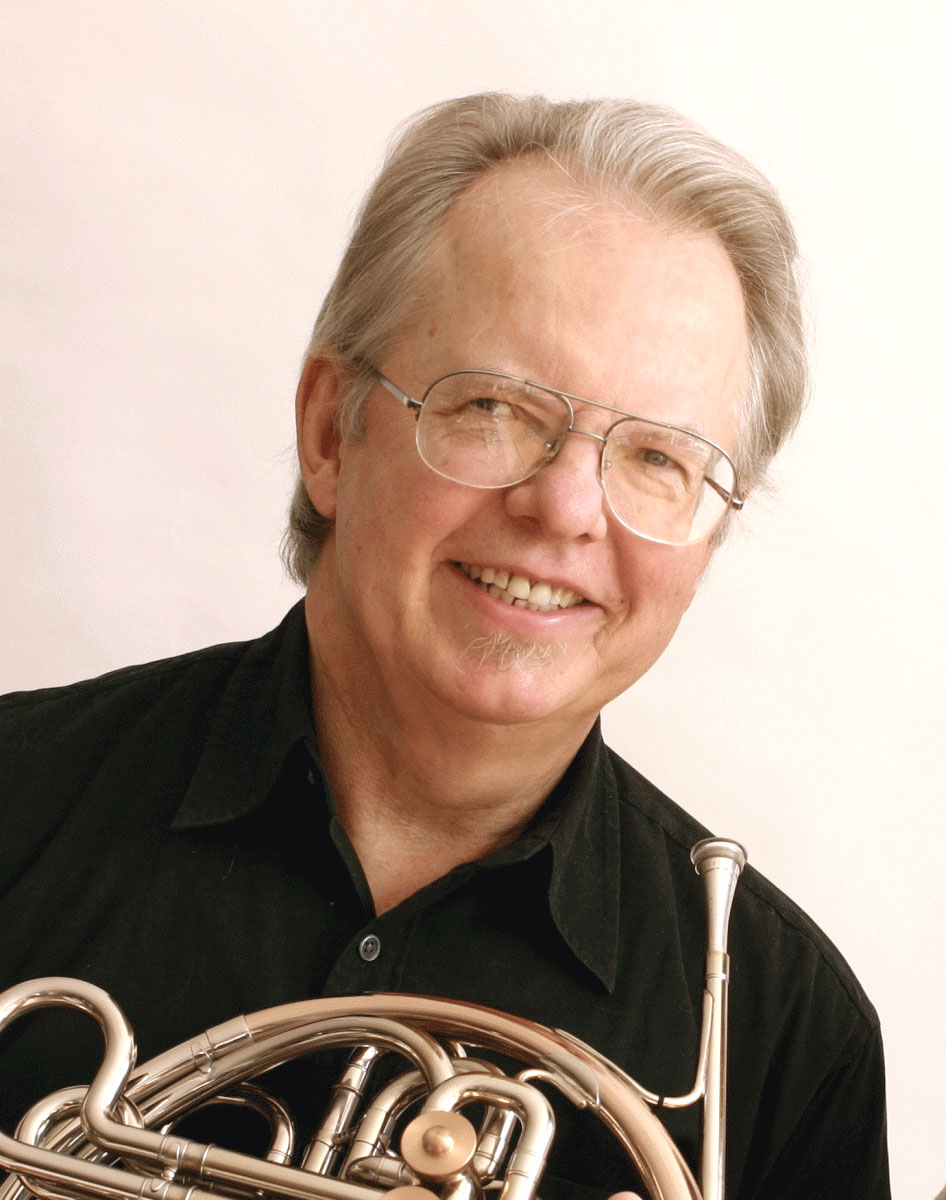 When I was elected to the Advisory Council of the International Horn Society in 1993, I began attending the annual International Horn Workshops where I became acquainted with many horn players of various ages, backgrounds, abilities and accomplishments. These musicians fell into four categories: Amateurs, Educators, Professionals and Students. In talking to the many individuals of these diverse groups, I discovered that most of them had a need for instruction in the various aspects of horn playing from the very simplest fundamental techniques to the most complex interpretive problems of the repertoire. Many said that they would be interested in participating in an intense program of study and performance. As I thought about their remarks, I created the concept of an intense seminar and retreat where horn players of all ages would gather for a period of time to study with the finest faculty and perform. It also occurred to me that this should take place in a pleasant and isolated location so to heighten the concentration levels of the participants and give them a truly unique environment in which to grow musically. I approached the administration of the White Mountain School who were most receptive to the idea and the first Kendall Betts Horn Camp was scheduled for a week in June 1995.
Over the next four years, KBHC grew from a relatively informal one-week program (the first two years with a small faculty) to the present two-week seminar and retreat. Our faculty and guests included Vince Barbee, Mary Bisson, William Capps, Kristen Hansen, Michael Hatfield, Greg Hustis, David Kaslow, Peter Kurau, Walter Lawson, Abby Mayer, David Ohanian, Soichiro Ohno, Bob Osmun, Milton Phibbs, Jean Rife, Eric Ruske, Julie Schleif, James Thatcher, Michael Thompson, and Barry Tuckwell along with collaborative pianists Patti Wolf and Steven Harlos.
Each camp was different in both schedule and character, and through new experiences I learned how to improve each subsequent program for the benefit of all the participants. This culminated at KBHC in 1999 which brought major changes and improvements to the program. The biggest change was our location as we moved to Camp Ogontz in Lyman, NH, 12 miles south of Littleton. Camp Ogontz, with its many buildings and cabins, is more isolated and rustic and gave us room to "spread out." The food is fantastic not to mention the views of Mt. Lafayette and the lake. The entire faculty now stays on campus so there is much more opportunity for interaction outside of the schedule between participants and faculty. Enrollment was capped and the faculty enlarged to give us a participant to faculty ratio of 4:1. This provided for smaller classes, more private lessons and the addition of open studios. KBHC 2000 – 2015 have all proven to be exceptional programs. In addition to the return of many previous faculty members, we have welcomed Jacquelyn Adams, Jeffrey Agrell, Hermann Baumann, Carolyn Blice, James Decker, Lin Foulk, Michel Garcin-Marrou, Randy Gardner, Lowell Greer, Martin Hackelman, Don Haddad, Douglas Hill, Soren Hermansson, Robert Holye, Patrick Hughes, Charles Kavalovski, Roger Kaza, David Krehbiel, Kazmierz Machala, Richard Mackey, Eldon Matlick, Ethel Merker, Jennifer Montone, Jeff Nelsen, Andrew Pelletier, Robert Routch, Morris Secon, Karen Schneider, Bernhard Scully, Ellen Dinwiddie Smith, Edwin Thayer, Kerry Turner and collaborative pianists Eric Charnofsky, Tomoko Kanamaru, Arlene Kies, Gregory Millar and Elaine M. Ross. The enlarged faculty and improved schedule helped the faculty to spend more individual time with participants. In addition, improvements at Camp Ogontz gave us more studio space and better facilities. We again had two public performances each week.
My goal is to have the best possible horn experience in the world for all involved. My philosophy of teaching at the camp is to give every participant the opportunity to become the best musician they can be through proper instruction and dedicated support. Participants leave with new knowledge of music and the horn, better technique and musicianship and a renewed confidence in themselves and their desire to achieve. The entire faculty echoes my Socratic approach so that there is a particular sense of unity throughout the session. This, coupled with the joy of playing music on the horn, gives participants and faculty alike a truly unique and remarkable musical and personal experience.