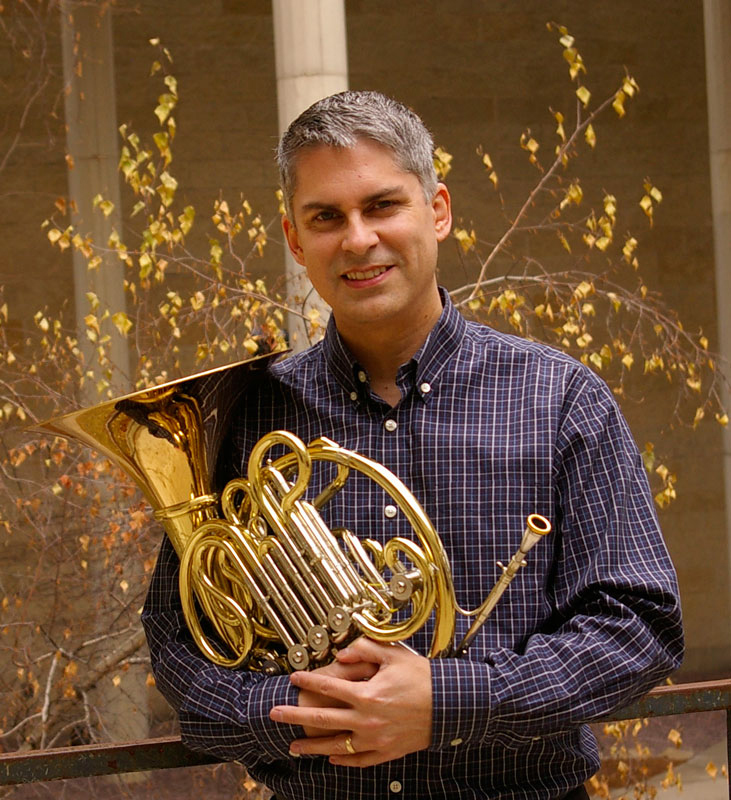 John Wunderlin has had an unusual career of nearly 30 years balancing computers, freelance performing, and teaching. John received his undergraduate degree in 1987 in computer science and worked full time as a computer programmer while moonlighting as a musician. In 1999, he came across a link (on the then-new 'Internet') for something called the Kendall Betts Horn Camp. He immediately signed up to attend and had a transformational experience of immersion in music while surrounded by exceptional musical instruction and talent on the horn. After attending for several years and growing musically, more and more opportunities became available. John won a position with the Beloit-Janesville Symphony in 2008 and won the principal horn position in 2013. In 2014 John returned to school for a master's degree in horn performance at the University of Wisconsin-Madison to focus on his musical career.

In addition to the Beloit-Janesville Symphony, John won a position with the LaCrosse Symphony in 2018 and is a substitute horn with the Wisconsin Chamber Orchestra and Madison Symphony and is an active freelancer in Southern Wisconsin.

In his free time, John enjoys astronomy, driving his Tesla and camping with his wife Nancy.