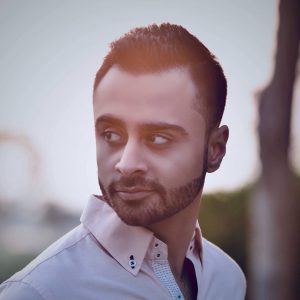 Born and raised in Vancouver, Canada, Ali Nizamani picked up the horn at age eleven. Ali spent three formative summers as a young camper at KBHC from 2010-2012, where he met several horn players and mentors that would continue to shape him as a musician.
In 2015 Ali completed a Bachelor of Music degree in horn performance from the University of Illinois at Urbana-Champaign, studying with Bernhard Scully and Stasia Siena. During this time Ali appeared with ensembles such as the National Youth Orchestra of Canada, Champaign-Urbana Symphony Orchestra, and Sinfonia da Camera. As a soloist, Ali was awarded for his performance of Tim Martin's Lament at the 2013 International Horn Competition of America, and also participated as a finalist in the University of Illinois concerto competition.
In 2018, Ali completed his Master of Music degree at DePaul University, studying with Neil Kimel. During this time, Ali co-founded the South Asian pop-fusion group SAMAA and grew a diverse skill set ranging across songwriting, music production, and engineering. Discovering a unique sound that blends elements of Western classical music with South Asian music, Ali continues to carve and explore his own creative path as a musician.
Outside of music, Ali loves to work on gymnastic skills and explore his roots in Pakistan.