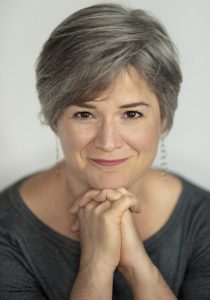 Amanda Skidmore is a trained horn player, and a graduate of Interlochen Arts Academy, the University of Wisconsin-Madison, and Northwestern University.
Throughout her musical training, Amanda maintained a keen interest in ergonomics and issues related to body usage in musicians. She received her first Aston session in 1998 as a result of a performance related shoulder injury, and immediately recognized the immense potential value of the work for herself and other musicians. With the ultimate goal of introducing this work to other performing artists, Amanda began her studies in Aston Kinetics® in 2000 and became a Certified Practitioner in 2004.
Since then, Amanda has given presentations on Aston Kinetics for musicians at universities and summer festivals, as well as regional and international meetings of the Performing Arts Medicine Association and the International Horn Society. She has also developed a varied and interesting private practice, where she works not only with performing artists, but also athletes, medical professionals, office workers… pretty much anyone who wants to investigate the deeper why of their pain or tension and learn how to use their body in a way that better supports them while also optimizing the performance of their activities.
Amanda lives in Denver, Colorado, where she maintains an office at the Anschutz Health and Wellness Center on the Anschutz Medical Campus of the University of Colorado. She also teaches private sessions for musicians via Zoom. Learn more about Amanda and Aston Kinetics at www.AlignedForPerformance.com.