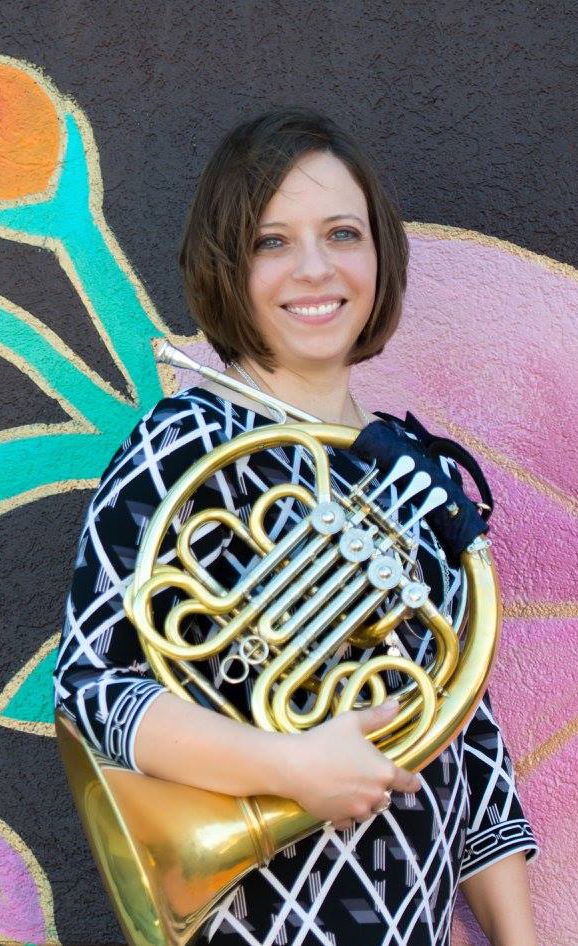 Peggy Moran is a pedagogue, performer, and the executive director of the premiere summer learning program for horn players.
Dr. Moran is currently the Associate Professor of Horn at the University of Central Oklahoma, Executive Director of the Kendall Betts Horn Camp, is a frequent ensemble and solo performer, and an active supporter of new music.
Peggy leads a horn studio whose graduates have gone on to successful playing careers, graduate programs in performance, and teaching positions.
She has performed in orchestral settings throughout the country, including with the Indianapolis Symphony, the Louisville Orchestra, and the Oklahoma City Philharmonic. Her solo and chamber recitals have been featured at conferences and universities around the U.S.
As Executive Director of the Kendall Betts Horn Camp (KBHC), Peggy led the digital transformation of the historically in-person camp to an online version, making it accessible to the global horn community. Over 1100 horn players from 27 countries took part in the program during June 2020, providing the opportunity for horn players around the world to experience the world-class instruction traditionally available only to the limited number who are able to attend in person.
Echoing Peggy's pedagogical focus — fundamentals, thoughtful self-critique, and creativity — KBHC's curriculum is wide-ranging, reaching from the fundamentals of horn playing and ear training to specialized study in orchestral auditions, solo performance, natural horn, and beyond, into considerations of creativity, improvisation, and health and wellness.
Committed to supporting new music, Peggy has recently commissioned six pieces for horn, including works for horn and piano; horn, flute, and narrator; and horn, violin, and piano. Her trio, the Akouo Trio, recently recorded their first CD featuring three of these new pieces.
Peggy's academic credentials include a BA in Music from the University of Chicago, and graduate studies at Indiana University's Jacobs School of Music: an MM in Horn Performance, a Performer's Diploma in Horn, and a DM in Horn Performance and Literature.